The 5 Sensational Chia Seed Benefits and Uses
CHIA SEEDS FOR OPTIMAL HEALTH
Overview: Chia Seed Benefits and Uses
If you had a Chia Pet over the past few decades, you already have experience with the popular superfood. Along with growing cute and fun plants, chia seed benefits are plentiful. People have been using the tiny black seeds for their wellness advantages since the days of the Aztecs and Mayans. Chia seeds come from the Salvia hispanica plant1, which is a member of the mint family. In addition to chia seed benefits, there are many chia seed uses.
Chia Seed benefits and uses for for Heart Health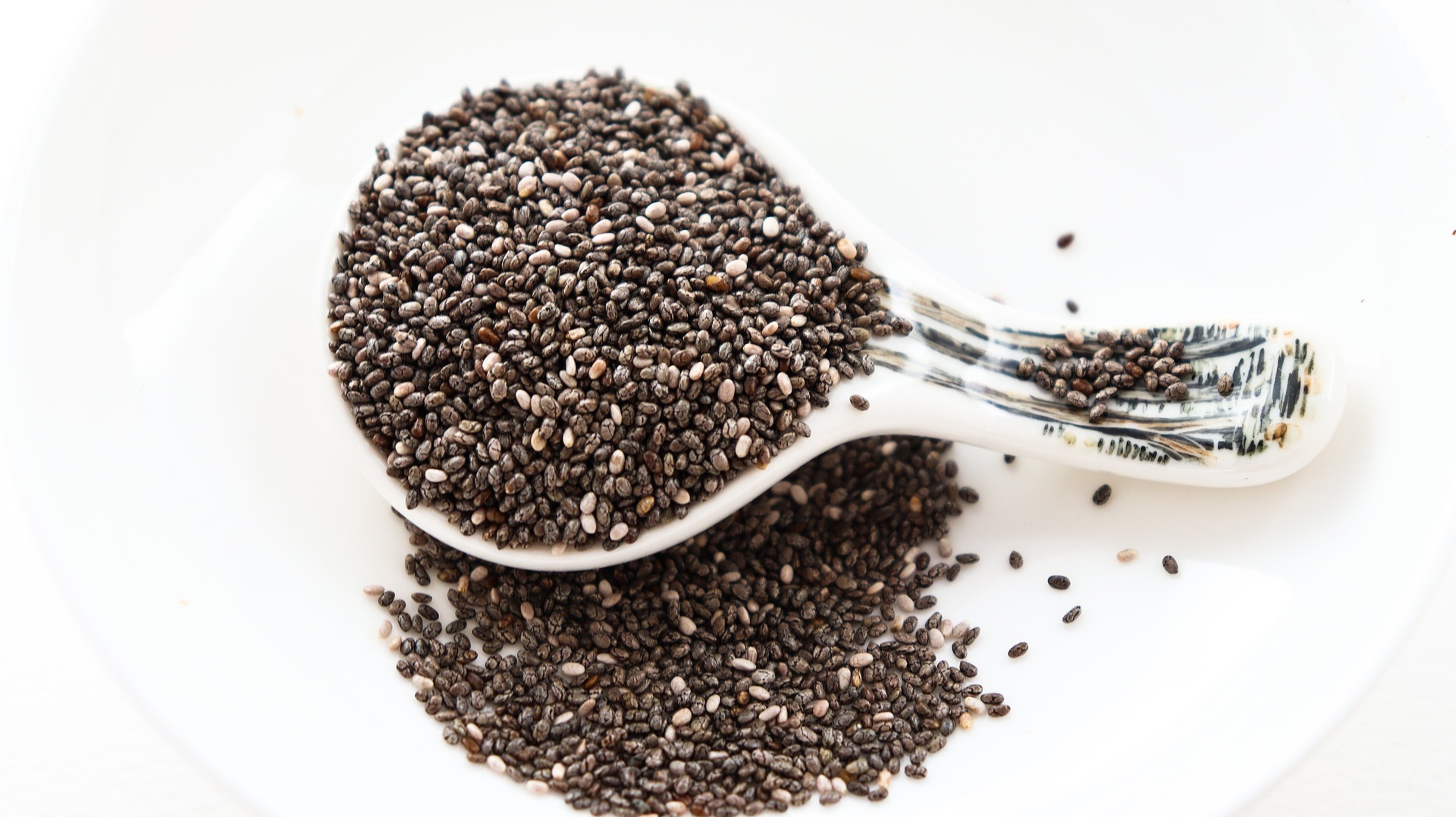 Taking care of your heart is essential for staying healthy and living a long life. According to the American Heart Association2, at least 48% of adult Americans have some type of cardiovascular disease. Available research shows 80% of heart disease is preventable by controlling high blood pressure, diabetes, and high cholesterol.
The good news is you can use chia seeds for heart health. Studies conclude3 the superfood can significantly lower blood pressure. To be more specific, you can boost heart health by using chia seeds to reduce cholesterol. For the full benefit, combine the nutritious seeds with regular exercise, low-stress levels, and a low-fat, high-fiber diet. Remember, it is your responsibility to take control of your health.
Increase Essential Omega-3 Fatty Acids
Other chia seed benefits and uses include increasing Omega-3 Fatty Acids for optimal health. Your body needs but can't produce omega-3 fatty acids4. Another chia seed use comes from high omega-3 fatty acids. This benefit allows you also to use chia seeds for heart health.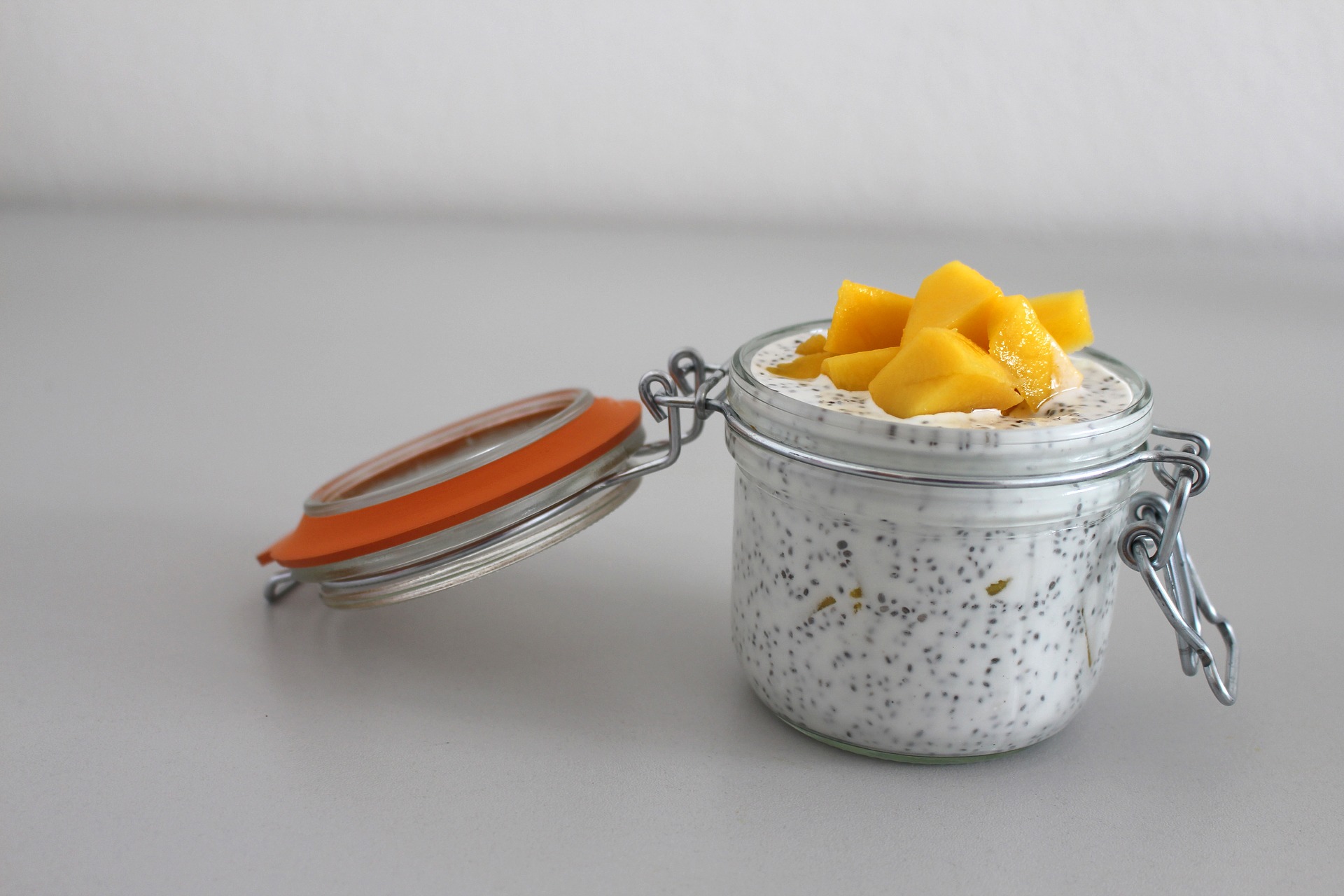 Other potential advantages of Essential omega-3 fatty acids5 include,
==>>Learn Why Your Gut Health Is Important!
Boost Your Protein Intake
The popular plant product contains 5.6 grams of protein. The chain of amino acids11 helps your body repair cells, create new ones, and improve children's growth and development. The body makes essential amino acids.
Most of the remaining proteins come through food sources, such as meat, fish, dairy, plants, and grains, including wheat germ and quinoa. But another chia seed benefits as an excellent protein source. Additionally, if you're allergic to fish or vegan, chia seeds are the ideal way to increase your protein.
Add More Fiber to Your Diet
Chia seed benefits and uses also include boosting fiber. Fiber is another way to improve heart health and reduce weight. Additional benefits of increasing the fiber in your diet12 include
Lower cholesterol levels
Control blood sugar levels
Chia seeds are one of the top five ways to add fiber to your wellness plan. The others are whole-grain foods, vegetables, fruits, beans, peas, and legumes.
Lose Weight Faster with Chia Seeds
Chia seeds are incredibly nutritious. The U.S. Department of Agriculture National Nutrient Database shows a single, 28-gram, one-ounce serving contains 131 calories and consists of13
4 grams of fat
07 grams of carbohydrate
2 grams of fiber
6 grams of protein
While chia seeds can help you slim down, it's vital to stick to the recommended servings. With these many chia seed benefits and uses, it's no wonder its considered a superfood. The superfood packed with plenty of nutrients can contain up to 138 calories in two tablespoons14.
==>>Learn More About How To Lose Weight Naturally Here!
How to Use Chia Seeds
Although Chia Pets are cute, you won't get any chia seed benefits watching them grow. There are a few ways to use it in your daily wellness plan15.
Add a tablespoon to your favorite, low-calorie smoothie
Try a tablespoon in your hot or iced tea for a new experience with your daily cup
Bake a tablespoon or two into your banana bread or blueberry muffin recipe
Mix a tablespoon with your morning steel-cut oatmeal
When choosing the right ingredients to mix with the seeds, stay away from sugars and other unhealthy options. Instead, use natural flavorings, such as fresh fruits and spices.
My Favorite Chia Seed Recipe
Chia Seed Pudding Recipe:
The chia seed benefits and uses are plenty and incredible. The Chia Seed Pudding is really easy to make and takes about 5 minutes to prepare. Give it a try and let me know how you like it.
1  cups Coconut Water – I like to use Harmless Harvest Coconut water (you can also use unsweetened almond milk or other milk type of choice)
1/2 cup of coconut cream (can be found at the international food section of most grocery stores)
1/4 cup chia seeds
1 Tbsp. raw honey, optional
1/4 cup sliced fruit of your choice, optional
Instructions
Combine all ingredients except  fruit and stir to mix well. Chill for at least three hours, preferably overnight. Stir 2-3 times throughout this time to disperse chia seed clumps (Add more coconut water if you prefer. Divide between two dishes and top with fruit before serving. Will keep in the refrigerator for up to four days.
Final Thoughts:
Chia seed benefits and uses are tremendous. A tablespoon or two a day offers an increase in protein, fiber, carbohydrates, and omega-3 fatty acids. In addition, they have the potential to reduce cardiovascular disease risks and use chia seeds for heart health. Drop a serving into your next smoothie, tea, or take a full tablespoon by mouth to enjoy the advantages of the tiny seeds.
To your Health!
Get Your Copy of My New Books on Amazon!
Sources:
https://fdc.nal.usda.gov/ndb/foods/show/77003?