Black Seed Oil: 7 Incredible Uses and Benefits
Black Seed Oil—7 Incredible Uses and Benefits
 Black Seed Oil Overview
 Black Seed Oil – Commonly known as black cumin, black onion seeds, kalonji, Roman coriander, fennel flower, nigella, or black caraway, black seed oil has been used by people all over the world for several centuries. Black cumin, together with its constituent (thymoquinone), is well-known for its therapeutic uses and medicinal benefits. People have been using it against allergies, inflammation, weight loss, and even as an immunity booster. Is it really the "remedy for every disease but death?"
Black cumin comes from a tiny plant named Nigella sativa (N. sativa) and is related to the Ranunculaceae or ranunculus family. The plant is found in the Middle East, Eastern Europe, and Western Asia. The black seed oil is excellent for the treatment of a host of health issues including diabetes, cancer, hypertension, skin problems, paralysis, anorexia, headaches, and so on. It is also beneficial for your hair and skin when applied topically.
What Makes Black Seed Oil Effective
The composition of Black Seed Oil has been well researched and documented. Researchers found that there are several compounds found in this oil including, Thymoquinone, 4-terpineol, T-anethol, P-cymene, Carvacrol, Thymohydroquinone Dithymoquinone, Thymol, and Sesquiterpene longifolene. It was found that one of the compounds, Thymoquinone, which makes up to 48% of all the compounds in Black Seed Oil, is said to be a powerful antioxidant, helping to eradicate free radicals from the body and potentially fight tumor growth in the body.
How Black Seed Oil Works in the Body
Black seed oil is said to contain several fatty acids including linoleic acid, oleic acid, dihomolinoleic acid, and eicosadienoic acid. The oil also contains nutrients and works together with the compounds mentioned above to improve our overall health. As mentioned above, the compound Thymoquinone plays a significant role in providing health benefits. The research found that Thymoquinone acts as an antibacterial and anti-fungal, especially against Staphylococcus aureus and Candida albicans. Additional research shows that Thymoquinone helps inhibits the growth and induces apoptosis (self-death) of bone-related cancer cells (osteosarcoma cells). This compound is also toxic to human cervical cancer cells (cervical squamous carcinoma cells).
The Uses of Black Seed Oil
There are many uses for black seed or black cumin oil (N. sativa) as it has been used for medical purposes for many centuries. Research indicates that the oil from this seed was used to treat illnesses associated with the digestive tract, liver, immune system, kidney, cardiovascular system, and respiratory system.
Black cumin oil can also be used for culinary purposes. However, it is important to note that the oil should not be heated when for this reason. The oil can be consumed directly, added to smoothies, shakes, or juices. It can also be drizzled on salad for consumption.
You may be wondering whether you can consume black seed oil daily? Well, for your information, it is considered good to take black cumin oil every day. However, you must remember to eat it in its raw form.
Benefits of Black Seed Oil
So, let us quickly take a look at some of the benefits of consuming black seed oil—
Black Seed Oil Side Effects
Although black cumin oil has amazing health benefits, it does have some side effects to keep in mind. To date, there have been no adverse effects reported regarding the internal consumption of black seed oil. However, some research indicates that topical application of the oil resulted in contact dermatitis in two individuals. Additionally, high doses of black seed oil slow or stop uterine contraction in women, and there is no current data on the oil's effect on nursing mothers or infants. As such, pregnant women and nursing mothers should consult their medical professionals before consuming this oil.
Final Thoughts
The many pieces of research on black seed oil reveal the various health benefits and its ability to manage inflammation in the body, promote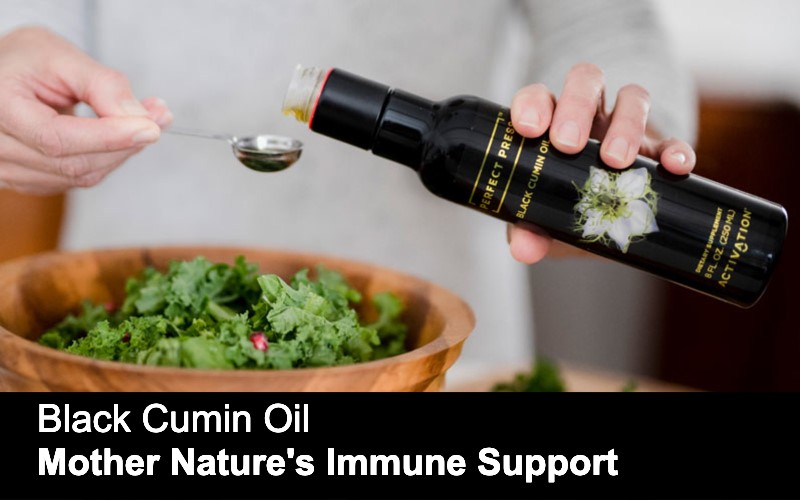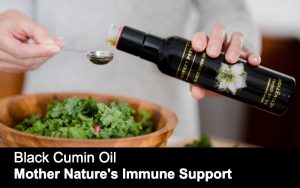 healthy blood pressure, fight microbes, is a rich antioxidant, control acne, and hydrate hair. Based on these well-document studies and benefits, it is safe to introduce this oil in your health plan. Black seed oil can be purposed online from many sources. However, it is recommended that you thoroughly research the product and manufacturer before making your purchase.
Make sure the oil is made only from high-quality Nigella sativa seeds from a reputable company. Remember to look for oils that have not been heated in the manufacturing process and don't heat the oils before use. Black Seed Oils from Activation Products is one of the best that I've found and used personally.
So, include the amazing black seed oil in your daily regimen and see the immense health benefits yourself!!!
To Your Health!
References—