Infinity Greens' Highly Effective Infinity Memory Product Review
Infinity Greens' Highly Effective Infinity Memory Product Review
Infinity Memory Products Overview:
Infinity Memory Overview – The advent of genetically modified foods and artificial breeding has led to a decrease in natural and organic produce, foods, and compromised supplements. In these crucial times, the consumption of superfoods is critical to overall optimal health. Several benefits come with the integration of superfoods and health supplements in your daily nutritional plan. Not only do they provide your body with the nutrients that it needs to function with optimum efficacy, but it also makes your immune system strong and imparts many benefits to your body.
However, a certain problem has risen with the increase in the demand for these superfoods and botanical/herbal products. There is an
increase in the number of suppliers with every passing day – which can make finding a good vendor very difficult. Many subpar brands do not care about the health of the customers and use artificial flavorings, grasses, fillers, and teas in their products which can adversely affect the health of the individuals using them. Moreover, several brands do not even test their products before putting them on the shelves.
This is where we come in. Public reviews are one of the best ways to figure out whether or not a product is fit to be used in the market and to be consumed by individuals – especially a superfood product. We review the best superfoods in the market and today, we have the Infinity memory product from Billy's Infinity Greens on our minds.
Infinity Greens Company Overview:
A good company always has a story behind it. It is driven by a mission and the same is true for Infinity Greens, the superfood company being run and led by Billy Merritt. The owner of the company has his own beautiful story. After suffering from major head trauma, Billy decided to turn to nature to recover. After years of research, he finally started to heal.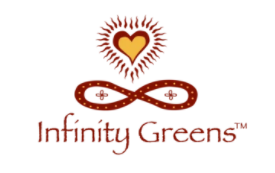 However, Billy has never been a hoarder. He wanted to share the gifts of nature he had embarked upon with the world. Therefore, Infinity Greens was created – with the simple mission of providing organic ingredients – microorganisms, enzymes, herbs, and roots – to everyone who wanted to take advantage of the gifts of nature. The brand took off immediately and has gathered several loyal customers over the past couple of years. After culminating seventeen years of experience in the superfood industry, the brand has nothing left to chance in terms of its purity, quality, and potency.
About the Infinity Memory Product:
The infinity Memory capsules are gluten-free capsules that are very friendly to be used by many people with various palettes. As the name suggests, these capsules have been formulated to boost memory and immunity in users. It allows you to retain more information by using a perfect blend of prebiotics, probiotics, herbs, roots, leaves as well as enzymes. All of these ingredients are mixed in a specific formulation before they are manufactured.
The brand also uses blue-green algae in their superfood formulations which are being researched as an alternative food source by biotechnologists and scientists alike. These algae are high in nutritional content and they are also able to activate the brain cells and allow your nervous system to retain more information.
With the many impure foods that we have today, along with the poor quality water that is part of our daily routine – it is expected that we lose some part of our natural neural development to these bad toxic sources. This can be corrected by supplementing with amazingly nutritious superfoods and ordering the Infinity Memory capsules. They have been clinically proven to boost your productivity, focus, and memory retention.
The sourcing and testing of the Infinity Memory Products:
The brand knows that they are responsible for the health and well-being of their customers. They leave no room for error in this regard.
Every ingredient out of the roughly 28 ingredients being used in the Infinity Memory capsules from Infinity Greens is 100% natural. They have either been organically produced or harvested from the wild. Either way, there are no artificial flavors, preservatives, or GMOs present in your Infinity Memory products.
Every product has been brilliantly cultivated. Moreover, the Infinity Greens is aware of the health impacts that its products can have. They not only get every product that they have on their websites tested from third-party independent labs but also test all of these products themselves to make sure that there are no contaminants in them that can harm the health of their customers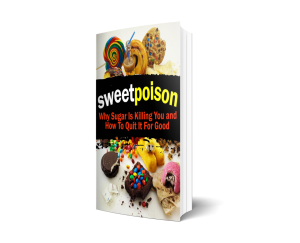 .
>>Discover The Negative Impact of Sugar On Your Memory!<<
Health Benefits of Infinity Memory:
There are many health benefits that the Infinity Memory capsules can impart on you, both mentally and physically. Some of them include:
These products increase your focus, boost your memory, and better your productivity. It is best for people with attention disorders like ADD and ADHD.
Enhanced Synapsis and Memory
These capsules have ingredients that quicken and activate your neural cells and increase your rate of synapsis. This means that you are better able to intake information, process it, and retain it.
These capsules are rich in probiotics, which are good bacteria that strengthen your immune system.
Pros of this product:
There are many winning features of the Infinity Memory capsules. Some of the more prevalent ones include:
An extremely easy-to-navigate website along with a blog meant for educating beginners.
A very responsive customer service helpline, along with emails provided if you want to get in touch with the brand.
Vegan-friendly products are packed in glass bottles to keep the potency intact.
The prices are nominal and there are bundle packs available as well.
Cons of this product:
The only con with this product is the somewhat lack of explanation of how the product works or its mechanism of boosting the memory of the users. However, the number of positive reviews that the product has accumulated shows that the product can be trusted to do what it claims.
Final Verdict:  
The Infinity Memory capsules are an innovative take on the superfood industry. The brand has a recipe page with several different recipes in which you can incorporate the capsules into your everyday meals without it leaving a taste in your mouth. Place your orders today and enjoy all that nature has to offer.