Xtrema's 100% Safe and Pure Ceramic Cookware Products Review
Xtrema's 100% Pure Ceramic Cookware Product Review
Introduction:
What do you know about 100% Safe and Pure Ceramic Cookware? When it comes to cooking, not every cooking utensil or cookware is the same, whether it be in terms of the quality of cooking it allows or its healthiness. One such type of cookware that is getting more and more popular is ceramic cookware. While some ceramic cookware offers a set percentage of purity, the type which is gaining popularity is 100% pure ceramic cookware. Xtrema is one such company that manufactures and sells such cookware designed to offer a healthy yet tasteful lifestyle for individuals who love cooking.
Company Overview
In the 21st century, there has been a wave of ethical businesses that aim at providing environmentally friendly to their customers. Xtrema is one such company that gives importance to the environment and keeps your health as a top priority. After 40 years of experience in the field of ceramics and glass, Xtrema decided to venture into the cookware business in 2004.

They aimed to create a selection of safe and non-toxic cookware that individuals can use without worrying about toxins or contaminants. After extensive research on various materials that can be used for cookware, Xtrema concluded that ceramic is the best choice. Next, Xtrema explored the U.S and abroad's vast manufacturing sectors and set up a perfect location to make their ceramic products.
One of the defining features of Xtrema is their understanding of the cooking process people delves into at home. They know that even ceramic coated cookware can often leach onto toxic substances, potentially harming the user. Due to their passion for cooking as a whole, they make sure all of their Pure Ceramic Cookware products are top-quality. Today, after 13 years of hard work, Xtrema is one of the best places to buy cookware from.
Product Overview
Xtrema has a vast selection of 100% safe and pure ceramic cookware, including Skillets, Saucepans, Stockpots, and more. This cookware is all designed to be safe when used at low and medium-high temperatures. Simultaneously, they are also safe to be used in dishwashers or microwaves. On the contrary, if you are using ceramic-coated metal pans or even Teflon ones, you will not get the same safety level.
The ceramic coating used on these metal pans is bonded with them by synthetic bonding materials such as PFOA. These materials are known to cause cancer and other critical health-related issues.
On the other hand, if you are using a 100% metal pan, whether it be aluminum or stainless steel, this cookware can leach heavy metals and toxic contaminants into the food at high temperatures. Unlike standard cookware, Xtrema's 100% safe and pure ceramic cookware is free of any toxic substances. They are designed to offer a safe and healthy way of cooking.
==>Grab a set today for 10% Off.  Use Coupon Code: SaveX10
How are their products sourced and tested?
When it comes to cookware, the manufacturing procedure matters a lot. Since these utensils are to be used for cooking, it is critical that their manufacturing is done according to safety standards. As far as Xtrema's manufacturing is concerned, it is done by keeping in mind the safety of the customers and the environment. Processes like metal mining and refining cause a significant amount of pollution. Xtrema's green cookware, on the other hand, is crafted from renewable raw materials, which is why they are eco-friendly and free of PFOAs.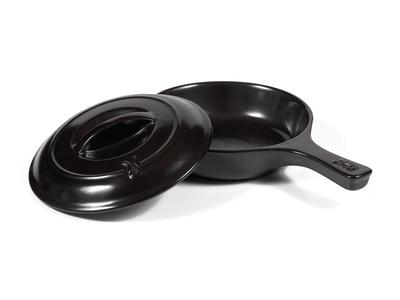 The testing procedures employed by Xtrema are stringent. Before the products leave their manufacturing facility, every shipment is tested for the presence of heavy metals.
If a verbal guarantee isn't enough, Xtrena is also approved by the FDA and meets California PROP 65 standards, which certify that its products are free of more than 800 cancer, birth defect, and reproductive harm causing compounds.
If you still aren't convinced, then you can ask Xtrema to give you access to their test results. Since they put their customers at the top of their priorities, they will be happy to oblige and give you their test results.
Health Benefits of the Product
While the pure ceramic cookware doesn't add anything to your food to make it more healthy, it does keep harmful compounds and toxins away from your food. A 100% pure ceramic cookware is perfect for a safe and more healthy way of cooking. Not only does it prevent you from ingesting cancerous materials such as heavy metals and toxins, but it also prevents such impurities from ruining the taste of the food that you cooked.

==> Grab a set today for 10% Off.  Use Coupon Code: SaveX10
Pros and Cons
Pros
• The Pure Ceramic Cookware can withstand temperatures as high as 2,500 degrees Fahrenheit, which is even higher than what the standard steel cookware can withstand.
• Ceramic materials use an infrared heating process, which results in food cooked to perfection inside and out.
• All ceramic products are easy to clean as they can be put in a dishwasher or washed by the band.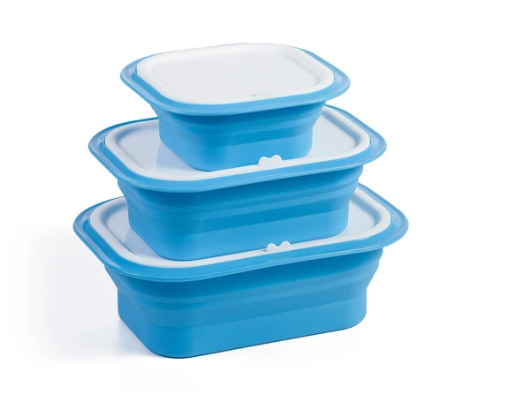 • Xtrema's 100% safe ceramic cookware comes with a 50-year warranty against thermal breakage, which is something you won't find anywhere else.
• You will not have to claim this warranty because the pure ceramic cookware is durable and capable of withstanding the test of time.
• Non-stick properties without the use of Teflon or PFOA, which releases harmful chemicals in the food.
Cons
• Since these are 100% ceramic utensils, they may be naturally more costly than standard toxic non-stick pans but also more durable than standard non-stick pans. And did I mention, it  is toxin free!
Final Verdict
All in all, it is safe to say that Ceramic cookware is a welcome addition to home cooking. While it hasn't been around for long, the fact that it offers a host of advantages is indisputable. As far as Xtrema's products are concerned, there are not many vendors out there that offer the kind of guarantees Xtrema does.
Not only is their testing procedure rigorous enough for them to be approved by the FDA, but they also take full responsibility for their products by offering a 50-year warranty against thermal breakage. After using this product in my household for the past 6 years, I can assure you that the 100% Pure Ceramic Cookware is the way to go. Grab a set today for 10% Off.  Use Coupon Code: SaveX10