Personal Care Products: There's Danger Lurking In Them!
Personal Care Products: There's Danger Lurking In Them!
Personal Care Products Overview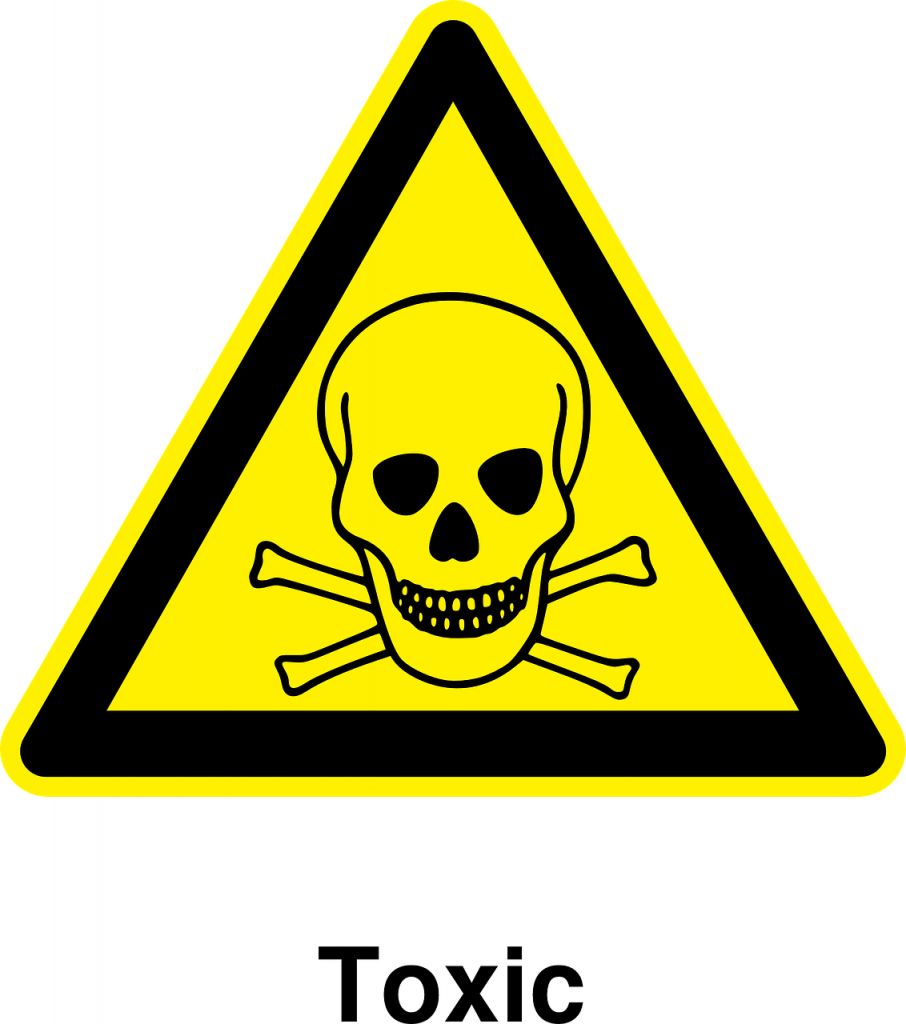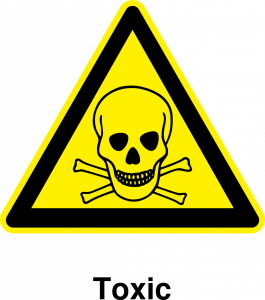 There are over 75, 000 chemical (many found in personal care products) released into our environments in the past 60 years, and there over 135, 000 toxic chemicals can be found within the average human body. According to the Environmental Working Group, women living in the United States apply at least 12 different personal care products daily, and many of these products contain chemicals (approximately 186). Additionally, the average man in the United States is also exposed to many chemicals (around 86) daily.
What is troubling is that many of these chemicals, if not all, are either or may be toxic to the human body and harmful to health. Even more alarming is that newborn babies, developing toddlers, and teenagers were tested and found to have high exposure levels to these deadly toxic chemicals which alter their developing endocrine systems.
These toxic chemicals disrupt the glands that are responsible for producing hormones that regulate metabolism, growth and development, tissue function, sexual function, reproduction, sleep, mood, and many more. Yet, the cosmetic industry has no problem poisoning our bodies for monetary gain. The sad part is that we, as consumers, let these corporations poison us and destroy our health and lives while enriching them.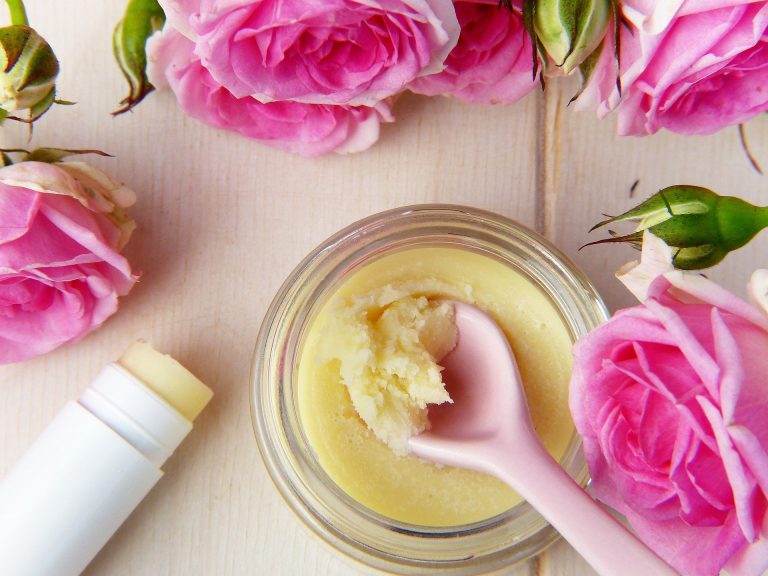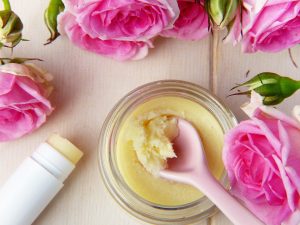 These toxic chemicals are ubiquitous and are found in many personal care products, from lipsticks to toothpaste to soaps/body wash to lotions and
creams, and they are destroying your health. I have questions for you: when was the last time that you took the time to read the ingredients on the personal care products you use daily? Do you know how these chemicals affect your body? Can you pronounce these chemicals? What are the benefits of these chemicals?
Another thing to consider is that many personal care products do not provide a full list of ingredients. However, of the ingredients that are disclosed, it is better to avoid them like the proverbial plague, your life depends on it.
The dangerously toxic chemicals in your personal care products
The following are some of the most common and popular toxic chemicals that wreak havoc on your body and health:
1. 1, 4-Dioxane
What it is: A by-product of carcinogenic petrochemical ethylene oxide. A chemical used in the process of making harsh chemical ingredients milder
What it does to you: It is a kidney toxicant, neurotoxicant, respiratory toxicant, skin irritant, a probable carcinogen, and groundwater contaminant
Products (or personal care products) found in: Products containing SLS such as Shampoos, Body Washes, Toothpastes, and Lotions (Can be found in some natural and organic products)
2. Triclosan
What it is: A chemical used since 1972 and is commonly used as an anti-bacterial agent. It is also used as an industrial chemical found many household items
What it does to you: Linked to heart disease and heart failure, impaired muscle function and skeletal muscle contractility, endocrine receptor, environmental toxicant, and alters hormone regulation
Products (or personal care products) found in: Antibacterial and antiperspirant products, products such as Deodorants, Cleansers, Hand Sanitizers, Toothpaste, Antibacterial Soaps, Body Washes, Cosmetics, Furniture, Kitchenware, and even Clothing
Note: The FDA banned triclosan from products, but variant products such Biofresh (acrylic fibers), Tinosan SDC, Irgasan (DP-300), Lexol 300, Ster-Zac, Microban (plastics and clothing), and 2,4,4′-trichloro-2'hydroxydiphenyl ether still contain triclosan. You may find these products in your household products.
3. Artificial Musks: Xylene, Musk Ketone
What it is: A chemical used to fragranced scented and unscented personal care products. It is a mixture of 3000+ unidentified chemicals known to be carcinogens, allergens, and neurotoxic chemicals
What it does to you: Endocrine disruptors and potential environmental contaminants due to bioaccumulation, carcinogens, respiratory irritants, and allergens
Products (or personal care products) found in: Personal care products that contain Fragrance, Parfum, Haircare Products, Lotions, Serums, and Moisturizers, Cosmetics, Cleaners, Plug-Ins, Air Fresheners, Wax Melts, Deodorants, Soap, Sunscreen, Perfumes, Colognes, and Body Spray, Laundry Detergents, Dryer Sheets, and Soaps
4. Parabens: Ethylparaben, Methylparaben, Butylparaben, Propylparaben
What it is: Chemical used as a preservative in products in the cosmetic, food, and pharmaceutical industry
What it does to you: A potent endocrine disruptor. It can mimic the hormone estrogen and can drive the growth of human breast tumors. Male reproductive toxicants, immune system toxicants, and allergens
Products (or personal care products) found in: Personal care products such as Moisturizers, Deodorants and Antiperspirants, Shampoos and Conditioners, Spray Tans, Lotions, and Sunscreens, Pharmaceutical drugs, food additives, and cosmetics
5. Phthalates: Dibutyl Phthalate, DEHP, DEP
What it is: A salt or ester of phthalic acid chemical used in personal care products that are linked to birth defects in boys, low sperm motility in adult men, testicular atrophy or structural abnormality and liver cancer
What it does to you: It is an allergen and is also linked to asthma, reproductive and developmental toxicants, and endocrine disruptors
Products (or personal care products) found in: Nail and scented products, plastic materials like polyvinyl chloride (PVC), Hoses and Raincoats, Tap Water, Food (meat and milk packaged with plastic tubing at dairy farms), Detergents, Lubricants and Adhesives, Household Cleaners, Toys, Food Packaging, Shower Curtains, Vinyl Flooring, IV tubing and bags, Blood bags and Infusion Tubing, Nasogastric tubes, Ventilator Tubing, and Wall Coverings
6. Sodium Laureth Sulfate/ Sodium Lauryl Sulfate/Ammonium Lauryl Sulfate (SLES/SLS/ALS)
What it is: Chemical that is a denaturant (a substance that causes denaturation of proteins or other biological compounds), surfactant cleansing agent ( increases the contact between the liquid it is dissolved in and another substance – reduces the work needed to create foam), Emulsifier (a substance that stabilizes an emulsion), and Foaming Agent (may contain 1, 4-dioxane)
What it does to you: What it does to you from 1, 4-dioxane, irritant to the skin and eyes, organ toxicity, development, and reproductive toxicity, neurotoxicity, endocrine disruptors, possible mutations, and carcinogens
Products (or personal care products) found in: Make-up Foundations, Scalp Treatments, Hair Color and Bleaching Agents, Shampoos, Toothpastes, Body Washes and Cleansers, Liquid Hand Soaps, Laundry Detergents, Bath Oils, and Bath Salts
7. Formaldehyde releasing agents: quaternium-15, Diazolidinyl urea, DMDM Hydantoin, Imidazolidnyl Urea, Bronopol, Formaldehyde, Fragrance
What it is: Chemicals used in personal care and household products as preservatives and disinfectants
What it does to you: An immune system toxicant, endocrine disruptor, allergen, and human carcinogen
Products (or personal care products) found in: Various hair products, moisturizers, and Micro-Sculpting Serums
8. Coal Tar Derived Colors: P-Phenylenediamine (PPD)
What it is: Artificial coloring agents made from petroleum distillates and by combining coal-derived chemicals such as toluene, xylene, benzene
What it does to you: Possible carcinogens, allergens, and neurotoxins
Products (or personal care products) found in: Cosmetics such as Lipsticks, Eyeshadows, Facial Creams, and Concealers; personal care Products such as Shampoos, Body Washes, Soaps, Lotions, Deodorants; food additives such as Sweeteners, Preservatives, and Pesticides
9. Petrolatum: Petroleum Jelly, Paraffin Oil, Mineral Oil, and White Petrolatum
What it is: A byproduct of petroleum refining
What it does to you: May be contaminated with toxic chemicals called Polycyclic Aromatic Hydrocarbons (PAHs) which are known carcinogens, skin allergens, and skin irritants
Products (or personal care products) found in: Various Lip, Lotions, Skin, and Hair Products
10. Butylated Hydroxyanisole (BHA) and Butylated Hydroxytoluene (BHT)
What it is: BHA and BHT are used as preservatives in a variety of personal care products, foods, and food packaging. Both are linked to several health concerns.
What it does to you: Organ-system toxicity, allergens, developmental and reproductive toxicants, endocrine disruptors, and a carcinogen
Products (or personal care products) found in: Various Hair Products, Moisturizers, Makeups, and some fragrances
11. Silicone Chemicals: Cyclomethicone, Cyclotetrasiloxane, Cyclospentsioxane, Cyclohexansiloxane
What it is: Silicone chemicals used as emollients in various products including personal care products, medical products, and automobile products
What it does to you: Skin irritants, eye irritants, and environmental contaminants dues bioaccumulation
Products (or personal care products) found in: Various Hair Products, Moisturizers, Medical Implants, Sealants, Lubricants, Windshield Coatings, and Cosmetics
12. Toluene
What it is: Naturally occurs in crude oil and tolu trees and is added to gasoline. It is used in the process of creating gasoline and other fuels from crude oils and making coke from coal.
What it does to you: Developmental and reproductive toxicity in fetuses, organ systems toxicity, and irritation, immune system toxicity, neurotoxicant, impairs breathing, and causes nausea. Exposure to toluene is linked to anemia, lowered blood cell count, liver or kidney damage, and blood cancers such as malignant lymphoma
Products (or personal care products)found in: Synthetic Fragrances, Volatile Petrochemical Solvents, and Paint Thinners, Printing and Leather Tanning Processes, Paints, Fingernail Polish, Lacquers, Adhesives, and Rubber
13. Propylene Glycol
What it is: An organic alcohol used as a skin conditioning agent
What it does to you: It may inhibit cell growth and cause kidney and liver problems, skin irritant, may cause allergic contact dermatitis and contact urticaria, and skin sensitization
Products (or personal care products) found in: Carrier for Fragrance Oils, Cosmetic Moisturizers, Shampoos, Conditioners, Paints, Airplane De-Icers, Tire Sealants, Adhesives, Enamels and Varnishes, Rubber Cleaners, Engine Coolants, and Antifreeze
14. Methylisothiazolinone (MIT)
What it is: Chemical used in shampoos and conditioners as an antibacterial and preservatives.
What it does to you: Has a detrimental effect on the brain and nervous system, allergenic, cytotoxic, Cancer, endocrine disruption, developmental and reproductive toxicity, and irritation
Products (or personal care products) found in: Shampoos and cosmetics
If you don't recognize the ingredient in nature, don't put it on or in your body!
Of all the chemicals listed above, which one would you like to be served on a plate for you to eat for breakfast, lunch, or dinner? I am pretty sure your answer would be none of the above. Yet, many do not consider the negative impact on their health before applying cosmetics with these ingredients. You see, your skin is the largest organ in your body, and it is permeable. This means that everything that you put on your body can and is absorbed into your bloodstream, and that can be a problem when you think about these toxic chemicals.
I believe that if something is not a nutrient, it's a toxin. Let me say that again. When you put something on or in your body and it is not nourishing you to health, then please know that it is a toxin that is killing you. An interesting thing to note is that when you put these chemicals in our body, they are tough to detox and remove. These toxins accumulate in your body over time, causing damage leading to degenerative diseases.
What can you do about toxic dangers?
Considering many of these toxic chemicals are known as human carcinogens and cause neurodegenerative disorders and autoimmune diseases to name a few, it is a good idea to be very careful when purchasing personal care products for use. The good news is that there are resources to help make decisions that will benefit yourself and your family. You can help yourself and your loved ones avoid these dangers of these toxic chemicals by being mindful of the cosmetic products that you buy and use. Here are some options to help you avoid and make changes:
Beware and be aware that personal care products that are labeled "natural" or "all-natural" can still contain toxic chemicals, so be sure to check the ingredient list. You can so contact the manufacturer of your cosmetic product and ask them to provide you with a list of ingredients.
Learn to make your own personal care products using organic and natural ingredients. You can use a slew of natural organic ingredients such as coconut oil, shea butter, cocoa butter, and use high-quality organic essential oils for scent.
You can also look for manufacturers that use essential oils to scent their products instead of synthetic fragrances and perfumes.
You can make your own homemade body wash, laundry detergent, hand soap, and dishwashing soap using organic castile soap. A good castile soap should really only have 3 to 5 ingredients (Oil (Olive Oil, Coconut Oil, Hemp Oil, etc.), Water, Potassium Hydroxide (this completely "burns" out and is not found in the final product), Essential Oils, and Vitamin E Oil. DIY Organic Homemade Body Butter recipe:
>>Replace TOXIC laundry detergent with this NON-TOXIC Detergent…#LoveLaundryDay!<<
Homemade Organic Whipped Body Butter Recipe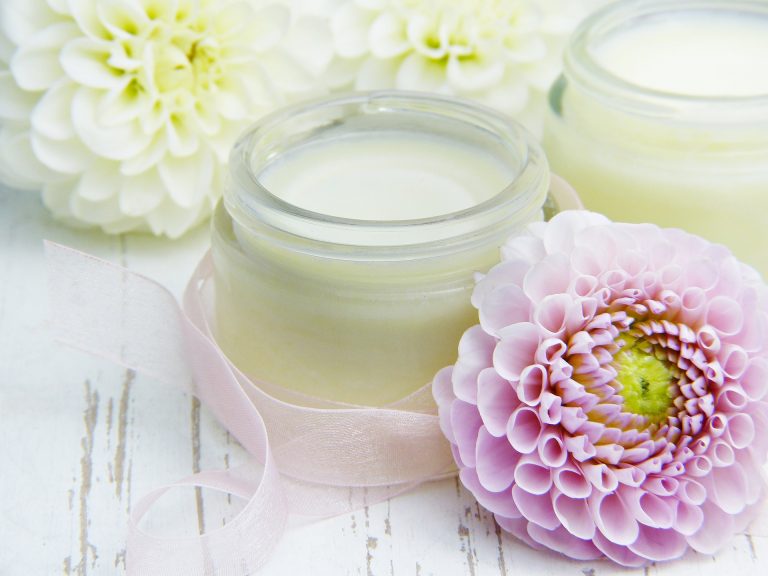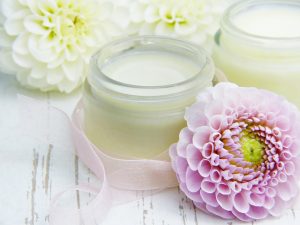 This is the body butter I make for myself and my family. The combination of shea, mango, and cocoa butter along with the nourishing oils coconut, sweet almond, and jojoba makes made it a fantastic moisturizing blend. As a matter of fact, it helped alleviate the eczema of my youngest son. Whipping the mixture in this recipe makes it easy to apply smoothly without being oily.
I personally prefer to use  Citrus Essential Oils (example, lemon, bergamot, sweet orange, etc.), Lemon Eucalyptus Essential Oil, Lavenda, or combination of Lavender, Bergamot, and Patchouli to scent my body butter or Lavender and Sweet Orange Essential Oils. As you can see, the options are nearly limitless. I use only organic ingredients, and I encourage you to use the same when possible.
Body Butter Ingredients
1/2 cup raw shea butter
1/2 cup raw mango butter
1/2 cup raw cocoa butter
1/2 cup raw coconut oil
1/4 cup sweet almond oil
1/4 cup jojoba oil
15-60 drops of essential oils of choice
1 tsp Vitamin E Oil
Body Butter Instructions
In a glass bowl (or a double boiler), combine all ingredients except essential oils and vitamin E oil.
Bring to low heat until all ingredients are melted completely (stir occasionally) – DO NOT USE HIGH HEAT!
Remove from heat and add essential oils and vitamin E oil.
Move to the fridge or freezer (if you are short on time) and let cool 20 minutes to an hour or until the mixture begins to harden (make sure it is not completely hardened/set but still soft enough to mix).
Use a hand mixer to whip for 20-30 minutes until fluffy.
Store in a glass jar with a lid. (Stays solid at room temperature).
Enjoy! (I really enjoy making this body butter)
Final Thoughts
AVOID these chemicals like the plague. AVOID these chemicals in your personal care products like your life depends on it. If you are exposed to these chemical toxins, and this is likely so, you must detox your entire body, and there are some great products out there to help you achieve a complete body detox. However, I would caution you to please BEWARE of some online supplement companies and investigative reporters who sell detoxification products that promise "easy" or "total" or "ultimate" body cleansing that falls short of that end goal.
Some of these supplements actually cause damage to you if you are not careful. If you're going to spend your hard-earned money on detox products, then you should be purchasing from a doctor who is an expert at detoxification and proven supplements that are trustworthy. After overcoming cancer 21 years ago, there are several products that I used over the years and continue to use today.
Besides doing coffee enema on a monthly basis, I use detox/body cleanse products from Dr. Edward Group's Global Healing website, premium seed oils, and phytoplankton from Activation Products, and nutritional dried greens and fruit powders from Sunburst Superfoods. I highly recommend that you start with these products on your journey of detoxing from the deadly toxic chemicals. Learn more about how to detox and eat nutritiously from our blogs page.
To Your Health
References
1. https://articles.mercola.com/sites/articles/archive/2015/12/02/chemicals-in-cosmetics.aspx
2. http://www.safecosmetics.org/get-the-facts/chemicals-of-concern/butylated-compounds/
3. https://www.fda.gov/cosmetics/cosmetics-laws-regulations/fda-authority-over-cosmetics-how-cosmetics-are-not-fda-approved-are-fda-regulated
4. https://www.ewg.org/skindeep/