Inflammation: 9 Powerful Essential Oils for Healing Inflammation in the Body
9 Powerful Essential Oils for Healing Inflammation in the Body
Overview: Essential Oils for Healing Inflammation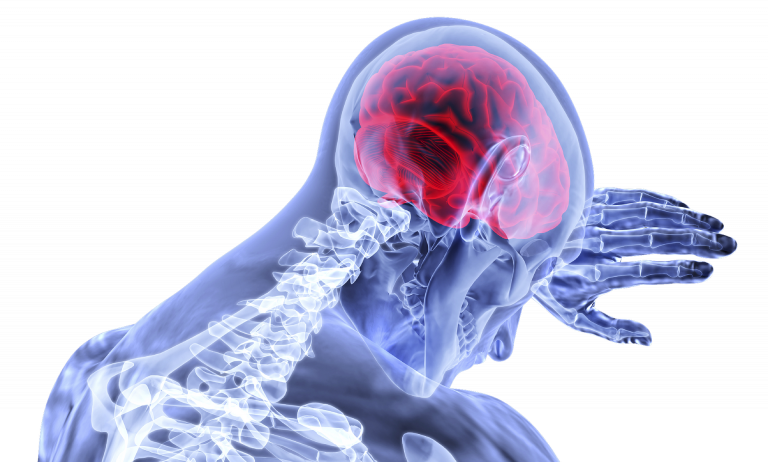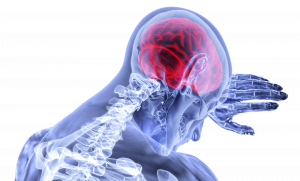 What essential oils are best for reducing inflammation?  In this article, we will discuss some of the most essential and effective essential oils for healing the body. The physiological response to illness or injury indicates that the body is keeping up with its responsibilities. Numerous things can activate the bodies' defense systems.
Numerous factors contribute to chronic pain, including injuries, unhealthy lifestyles, poor nutrition, lack of exercise, illness, disease, sedentary lifestyles, and poor sleep. There are also different locations in the body where inflammation can occur. A person can suffer from inflammation inside the body, such as between joints, in the muscles, tendons, and organs, or outside the body, such as on the skin.
Inflammation, acute or chronic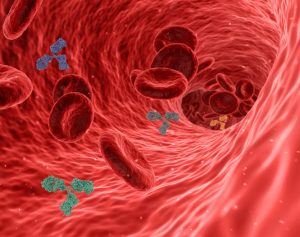 When treating inflammation, it is beneficial to understand the difference between chronic and acute inflammation[1]. Inflammatory disorders may be unnoticed for some time due to illness or disease. When the body is undergoing acute inflammation, it is typically accompanied by a headache and swelling.
Inflammation is basically the body's way of responding to stress from various avenues including your environment, diet, or lifestyle choices. When this happens, the area experiencing the stress becomes heated or inflamed. Think about when you have a cold or flu and the fever you experience – the fever is your body's way of trying to get rid of the infection.
Chronic inflammation destroys the body's homeostasis or balance constantly, making the body age quicker, become quick, and more susceptible to disease and infection. When your body is bombarded over and over again, toxins become trapped, resulting in the body mountain a response  by  increasing the body's immune system by causing it to be reactive. The result of Essential Oils can help remedy this health problem.
Various factors to be considered
You can control inflammation in many ways, but your lifestyle is the first place to start. Reduce inflammation by eating well, exercising, taking supplements, drinking enough fluids, and reducing stress. In addition, many essential oils can also reduce inflammation.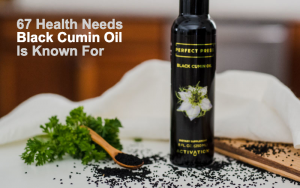 Here are a few essential oils to reduce inflammation
Inflammation can be treated with essential oils in different ways, depending on the type of oil. While some essential oils are intended to be diffused, others are designed for application topically to soothe inflamed skin or to be used in massage oils. Essential oils are incredibly versatile, and that's their beauty. Here are 7 of the most effective oils for inflammation.
Herbalists use it as a medicinal herb and as a culinary herb. Numerous types of illnesses and pain can be relieved by their therapeutic properties.
Thyme contains numerous compounds that are effective against a wide variety of ailments, including inflammation. The active ingredient of thyme oil inhibits an enzyme that plays an important role in inflaming processes, according to a 2009 experiment. In addition, among the six oils tested, thyme suppressed the enzyme the most effectively.
Ginger is known as a food for boosting immunity, so it's not surprising that it is also very anti-inflammatory. According to a recent research study, ginger may play a vital role in reducing inflammation on an acute and chronic level.[2]
This anti-inflammatory compound is known as zingiberene, one of ginger's main constituents. Furthermore, ginger oil is regarded as beneficial for stimulating circulation as it is a warming oil. When an inflammatory condition is present, it is usually diffused through a formulation to ease that pain.
Clove flower oil is beneficial for combating chronic inflammation, including inflammation caused by muscle or joint pain, arthritis, rheumatism, and infection on the skin.
Cloves have been found to contain antioxidants, primarily Eugenol. Inflammation and oxidative stress are both connected. Therefore, Eugenol may have the ability to fight free radicals. In addition, cloves contain a significant amount of Eugenol, so they shouldn't be applied to sensitive, injured, or young skin.
Many formulations contain eucalyptus to treat headaches, joint pain, and muscle aches, as eucalyptus has powerful anti-inflammatory compounds. Taking care of sicknesses is also very beneficial.
Eucalyptus oil often helps to reduce inflammation because it boosts the immune system. Inhalation and topical use are both considered effective.
A top essential oil for inflammation, chamomile is probably best known for treating digestive disorders, stress, and anxiety. Can treat Almost all skin conditions with it, but inflammatory skin conditions are particularly helpful.
Even children are said to benefit from chamomile's anti-inflammatory properties, despite its potency. Since its natural calming properties also benefit skin inflammation, it's no wonder it is so widely used!
Helichrysum essential oil has many fascinating properties. It is one of the most expensive essential oils due to its anti-inflammatory and antioxidant properties. The anti-inflammatory properties of helichrysum are attributed to the oil's strong antioxidant properties, according to a 2002 study.
Many skin issues are alleviated by helichrysum in products designed for mature and problem skin. Chemicals made by pharmaceutical companies are used to treat inflammation of the muscles and joints.
It's no wonder why turmeric has gained so much popularity in recent years. As a result of its relation to ginger, turmeric contains many vitamins and minerals.
It is commonly used to treat inflammation related to muscle and joint problems, rheumatism, and arthritis as it contains potent anti-inflammatory compounds.
The key component of turmeric essential oil, turmerone, has been shown in a 2012 study to have anti-inflammatory effects on the brain, suggesting potential benefits as a treatment for neurodegenerative diseases.
Patchouli is often used to address internal inflammatory response in the body. Specifically, this essential oil is beneficial for conditions such as gout and arthritis.
Frankincense essential oil has been shown to inhibit the enzyme 5-lipoxygenase. This is the enzyme responsible for inflammation in the body. Frankincense also encourages circulation and helps decrease joint and muscle pain symptoms.
A guide to using essential oils to treat inflammation
Since inflammation affects the entire body, there are several ways you can use essential oils to treat it:
Online or in stores, essential oil diffusers are available. Direct diffusion of essential oil particles into the air can be achieved using a diffuser. You may feel relaxed after inhaling the scent. It may be useful if you suffer inflammatory response caused by stress.
Dilution of essential oils can reduce swelling and pain in the affected area if you massage that area.
Gargling is a commonly used method of administration of essential oils. Gum inflammation resulting from gingivitis can be reduced using
essential oil mouthwash. You should only use this method after consulting your doctor. It's not recommended to swallow essential oils.
The following guidelines should be kept in mind when applying essential oils topically. Do not apply diluted essential oils directly to the skin. Apply a patch test before applying the product. An inside arm shave is typically done for this purpose. If your skin reacts poorly, you'll know if that is the case. During the first 24 hours after you apply it, there shouldn't be any irritation or inflammatory response.
Home Remedy for Pain Relief
In a dark-colored bottle, mix 1 cup of Coconut or Jojoba Oil with 10 drops of Helichrysum Essential Oil, 10 drops of Lavender Essential Oil, 10 drops of Frankincense Essential Oil, and 10 drops of Patchouli Essential Oil or a variation of the oils above. Massage the anti-inflammatory remedy into the inflamed painful areas of your body.
Conclusion
Can use the essential oil to treat inflammation in several ways. Can harness Anti-inflammatory properties of these substances through diffusion, massage, and topical applications.
Contact your doctor if you have persistent or unusual pain in your body as a result of inflammatory response. Your physician can determine the cause of your discomfort and find out how to relieve it as effectively as possible.
To Your Health!
References
Keller J, Beglinger C, Holst JJ, Andresen V, Layer P: Mechanisms of gastric emptying disturbances in chronic and acute inflammation of the distal gastrointestinal tract. Am J Physiol Gastrointest Liver Physiol 2009; 297:G861–G868.
Singh G, Maurya S, Catalan, C, Lampasona MP. Studies on essential oils, Part 42: chemical, antifungal, antimicrobial and sprout suppressant studies on ginger essential oil and its oleoresin. Flavour Frag J 2005
Edwards, T (2005, November) Inflammation, pain, and chronic disease: an integrative approach to treatment prevention. Altern Ther Health Med. Retrieved from http://www.ncbi.nlm.nih.gov/pubmed/16320856